Here is our current: Aladdin Catalog
Ordinary No. 2 size kerosene "flat wick lamps" produce approximately the light of six (6) birthday cake candles, all burning at once, and the light is emitted from the wick flame. Aladdin magical mantle lamps, on the other hand, produce over forty (40) candlepower or more than six times as much light.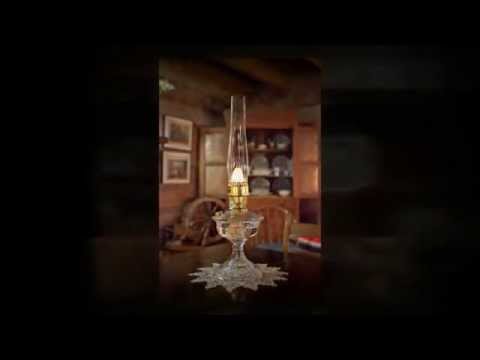 Take a look at a video featuring Aladdin Mantle Lamps >>>
Click here for a post about our Quality Inspection Processes!
Click here for a post about our MAXbrite 500 Burner Product Details!
Aladdin magical mantle light is created from the heat of the Aladdin blue flame burner, which incandesces or makes glow the mantle that sits atop the blue flame. Thus heat is transformed into soft, efficient, mellow light that is closest to the sunlight, which is most pleasing to the human eye.
The beautiful magical mantle light from an Aladdin is an excitement to behold. The Aladdin is simply a pleasure to operate, too, and there is no pumping required, there is no noise, nor is there smoke or odor associated with flat wick lamps.
Indeed, Aladdin is the best non electric lamp you can find on the planet. Be prepared. Have your Aladdin ready, when the electricity fails. A match and a moment is all it takes to make your family feel safe.
Aladdin means: "Light where you want it — When you want it — Without the need for electricity. That's the magic of Aladdin!