---
Available Parts
Lox-On Mantle

R150

Kone Kap Mantle Adapter
N146A

Burner MAXbrite Brass
100013606

Burner MAXbrite Nickel
100013607

Gallery 23A/
MAXbrite Brass
N239AB

Gallery 23A/
MAXbrite Nickel
N239AN

Chimney Heel-less

100004908

Chimney Heel-less
High Output
100006743

Chimney Lox-On

R103

Chimney Lox-On
High Output
100003921 (R105)

Light Booster

N108B

Mantle Saver Heatshield
100017213

Wick 21/23/
MAXbrite
N230

Wick 21/23/
MAXbrite (Peru)
100004681 (N230P)

Wick A/B/C

R151

Wick 7-12

N198

Wick Raiser
23/MAXbrite
N233

Wick Cleaner

R111

Flame
Spreader
N106

Outer Wick
Tube 23
N238B

Filler Cap
Brass
N120B

Filler Cap
Nickel
N120N

Filler Plug
Brass Deluxe
N114B

Filler Plug
Nickel
N115N

10" Shade Ring
Brass
401RB

10" Shade Ring
Nickel
401RN

12" Tripod
Brass
1281

12" Tripod
Nickel
N401N

14" Tripod
Brass
1478B

14" Tripod
Nickel
1480N

Wall Bracket
Brass
N118B

Wall Bracket
Nickel
N118N

Wall Bracket
Black
100004948

Aladdin Lamp
Oil 23 Oz
17551

Aladdin Lamp
Oil 64 Oz 100017469

Kerosene
I Gal
100005178
Find Parts by Model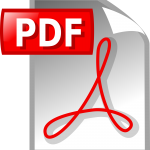 Contact a Dealer near you to order parts to keep your Aladdin lamp burning bright. Use the chart below for quick reference. Check with one of these antique dealers if you need parts that are no longer being made.
Note: Replacements listed here are current replacement parts that will work. See the Detailed Model Diagrams for original part information.

*Lox-on burners and galleries are no longer available, only heel-less
**Gallery may work for these burner models
***Need to use a Kone Kap adapter #N146A; Kone Kap mantles no longer available
****To fit wick #N198 for models 1-8, pry steel wick tabs off wick
Part Adaptability
Some components are interchangeable and can be used in multiple models.