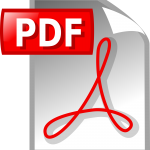 Find answers to the most commonly asked questions about Aladdin lamps! If you need some help identifying any of the parts listed in the answers below, you might find it helpful to check out the Detailed Model Diagram for your lamp model (check your wick raiser knob for your model number).
If you don't find the answer to your question, please feel free to contact us (Crownplace Brands) or a dealer near you! No question is too silly – asking questions is the best way to learn and get the best results from your lamp.
---
Questions:
1. I'm having problems with my lamp's performance, what is wrong?
2. What type of fuel should be used in my Aladdin lamp?
3. What else do I need to purchase with my Aladdin lamp?
4. How do I know what replacement parts I need for my Aladdin?
5. Do I need all of the parts (mantle, chimney, flame spreader, etc.) for my lamp to work?
6. Do Aladdins provide more light than a flat wick lamp?
7. Is there a lot of maintenance involved with Aladdin lamps?
8. Can I change from using a Lox-on chimney to a heel-less?
9. Do I have to use an Aladdin chimney, or can I use one from one of my other oil lamps?
10. What is the "high output" chimney and what's the difference between that and a regular chimney?
11. What has changed with the newest MAXbrite 500 version?
12. What is the difference between a table lamp and a shelf lamp?
13. Will any shade work on my Aladdin lamp?
14. How do I know if my lamp is an Aladdin?
15. How do I contact the Aladdin Knights?
16. How can I find out how much my lamp might be worth?
17. How do you add fuel to a lamp with no filler hole in the font?
---
Answers:
1. I'M HAVING PROBLEMS WITH MY LAMP'S PERFORMANCE, WHAT IS WRONG?



Below are some of the most common issues, but this is not a definitive list.
Flame is spiking – the top of the wick may have a stray thread that needs trimmed – make sure the top of your wick is completely smooth; there could also be an air leak, so make sure all parts (mantle, outer wick tube, gallery, etc.) are tightly in place. If the problem persists, try rotating parts to a slightly different orientation and see if the spike follows – this can help you identify where the problem is originating.
Black spots on mantle – let your lamp warm up for at least 10-20 minutes; to remove: turn down the wick—the spots will slowly burn off.
Flare-up or severe smoking – the flame is turned up too high, too fast; wrong fuel was used or the fuel has gone bad; or possibly an issue with the burner.
Chimney keeps cracking – make sure to let your lamp warm up for at least 10-20 minutes before turning it up to full power; if using a lox-on chimney, do not lock too tightly – use only 2 fingers when turning into place.
Only part of the mantle is glowing – the flame spreader may be too high (bottom part lit) or too low (upper part lit).
Lamp is not very bright – if the lamp is used above 4,000', try using a high output chimney or light booster to increase the draft.
Light dims after an hour or two – there might not be enough oxygen in the room, or the fuel level is running low.
The wick is hard to light — clean the top of the wick with a wick cleaner; wick may need to be re-charred (there should be about 1/8″ of black char on the top rim of the wick).
Wick raiser won't turn – the wick raiser may not be engaged with the gear, so remove the wick and wick raiser and re-install; if the lamp is old and had old fuel in it, the residue has probably gummed up the gears – try WD-40 or soak the whole burner in kerosene for 24 hours or more to loosen things up.
2. WHAT TYPE OF FUEL SHOULD BE USED IN MY ALADDIN LAMP?
Aladdin lamp fuel or fresh K-1 kerosene (clear only) are recommended for the best performance (kerosene has an odor and will smoke).
KleanHeat can be used if Aladdin lamp fuel or kerosene is not available (caution: KleanHeat may burn hotter than kerosene).
Do NOT use: Ultra Pure or paraffin oil (because they are too thick to travel up large wicks) or colored/dyed fuel.
3. WHAT ELSE DO I NEED TO PURCHASE WITH MY ALADDIN LAMP?
Aladdin lamps come complete with a mantle, wick, chimney, etc. as well as the "Aladdin MAXbrite Operating and Safety Instructions".
Suggested to purchase in addition:

Lamp fuel (kerosene or Aladdin lamp oil) – essential for operating your lamp
Mantles – these are very fragile and are essential for use, so it's good to have a couple extra on hand; last about 3 months with regular, everyday use (should last longer if you are careful).
Wicks – need replaced about every 6 months on regular, everyday use, so it's good to have a couple extra on-hand.
Chimney – chimneys will never wear out, but could break if dropped or crack if lamp is heated too quickly, so it's good to have an extra on-hand.
Flame Spreader – it's the most easily lost part when changing your wick, and it is absolutely critical for use, so it doesn't hurt to have a spare.

Other parts/accessories:

Shade – lamps come without a shade (unless you purchase a kit or combo that says it includes the lamp and shade); don't forget the shade ring (for glass shades) or tripod (for parchment shades).
Electric Burner – for some versatility, consider buying an electric burner to be able to use lamp with or without electricity.
Mantle Saver Heat Shield – good idea to keep bugs from falling down into the chimney and breaking the mantle, plus it dilutes heat to reduce clearance required from combustibles.
Wall or Hanging Bracket – offers versatility (for shelf lamps only) by allowing you to display your lamp somewhere other than just on the table or shelf.
4. HOW DO I KNOW WHAT REPLACEMENT PARTS I NEED FOR MY ALADDIN?
The first thing you need to know is the model # (found on the wick raiser knob).
Check out our Detailed Model Diagram for your lamp model to identify replacement parts.
Some parts for very old Aladdin Lamps are no longer made; check eBay or antique stores (see the Antique Aladdin Lamp Dealers list on this website).
5. DO I NEED ALL OF THE PARTS (MANTLE, CHIMNEY, FLAME SPREADER, ETC.) FOR MY LAMP TO WORK?
Yes!! All parts are extremely important, and the lamp cannot function properly without all of the parts present and in good working order.
Without a flame spreader, the would not burn with a blue flame and the mantle would not glow.
Without an outer wick tube, the airflow will not be distributed properly.
Without a chimney, the lamp would not draw oxygen and the lamp could overheat.
Without a wick, there would be no heat source to illuminate the mantle.
Without a mantle there would be no light output at all.
6. DO ALADDINS PROVIDE MORE LIGHT THAN A FLAT WICK LAMP?
Yes–Aladdin Lamps use a mantle which provides the light instead of the wick. The light produced is equivalent to approximately 6 flat wick lamps combined!
The light is also a softer white light compared to the yellow light produced by the flame of a flat wick lamp, so it is much easier on the eyes.
7. IS THERE A LOT OF MAINTENANCE INVOLVED WITH ALADDIN LAMPS?
There is a little more than you might be used to with a flat wick lamp.
Aladdin lamps use a mantle which may need to be replaced several times a year if used regularly.
The wick will need to be cleaned from time to time as well as the burner, gallery, and flame spreader in order to keep the lamp in good, working order.
8. CAN I SWITCH FROM USING A LOX-ON CHIMNEY TO A HEEL-LESS?
Yes—you will need to replace just the gallery or the entire burner with a new heel-less version.
9. DO I HAVE TO USE AN ALADDIN CHIMNEY, OR CAN I USE ONE FROM ONE OF MY OTHER OIL LAMPS?
You must use an Aladdin chimney! Aladdin chimneys are specifically designed for high heat – other chimneys could crack.
Aladdin chimneys are also taller than standard chimneys and shaped in a way that promotes the proper airflow through the burner to ensure the lamp works to its fullest potential.
10. WHAT IS THE "HIGH OUTPUT" CHIMNEY AND WHAT'S THE DIFFERENCE BETWEEN THAT AND A REGULAR CHIMNEY?
High Output chimneys are 3" taller than regular chimneys to increase the amount of draft which in turn, creates a brighter light .
High Output chimneys are required at elevations of 4,000 ft. and above for proper burning; at sea level, they can increase brightness up to 20% (be aware that more fuel will be consumed).
11. WHAT HAS CHANGED WITH THE NEWEST MAXBRITE 500 VERSION?
The burner has been tightened up and closes gaps to improve air leaks, which then creates brighter light and less spiking .
New/modified MAXbrite parts: knob, burner basket, outer wick tube, flame spreader, wick raiser, chimney
Parts staying the same: gallery, mantle, wick
12. WHAT IS THE DIFFERENCE BETWEEN A TABLE LAMP AND A SHELF LAMP?
There is no difference in the working parts–burner, mantle, etc.
Table lamps have a foot or pedestal making them taller than shelf lamps; table lamps are often preferred for reading, as the light is higher off the table.
Shelf lamps consist of the bowl or font only, making them shorter than table lamps; shelf lamps can be used in a wall or hanging bracket, while table lamps cannot.
13. WILL ANY SHADE WORK ON MY ALADDIN LAMP? 
Using a non-Aladdin shade is NOT recommended!
Aladdin shades (glass and parchment) are specifically designed for high heat – other brands of glass shades could crack.
14. HOW DO I KNOW IF MY LAMP IS AN ALADDIN?
The quickest and most fool-proof way to tell is to check the wick raiser knob – all Aladdin lamps have the name "Aladdin" and the model # printed on the burner wick raiser knob (models 1-4 don't have the number).
If there is no name on the knob, check on the fuel cap or flame spreader (inside the round wick) for wording.

Commonly mistaken for Aladdin Lamps: "Rayo", "B&H", "Rochester", "Miller" (hint: Rayos don't use a mantle).

If it doesn't use a mantle, it is not an Aladdin Lamp.
Aladdins commonly have taller, more slender chimneys than other types of lamps.
15. HOW DO I CONTACT THE ALADDIN KNIGHTS?
16. HOW CAN I FIND OUT HOW MUCH MY LAMP MIGHT BE WORTH?
The 

Aladdin Collector's Manual & Price Guide

by J.W. Courter gives details about how to look for original parts and gives suggestions on pricing.
The 

Aladdin: The Magic Name in Lamps

 book by J.W. Courter is a great resource for identifying lamps.
Both books can be purchased from many of our dealers.
17. HOW DO YOU ADD FUEL TO A LAMP WITH NO FILLER HOLE IN THE FONT?
In order to refill your font with fuel, you will need to carefully unscrew the burner from the font collar threads and use that opening to pour in your fuel.
Tip: remove the chimney from the burner assembly to more easily unscrew the burner and not risk the chimney sliding loose and falling off.
After re-fueling, re-assemble the burner back onto the font collar, making sure to screw it in tightly.